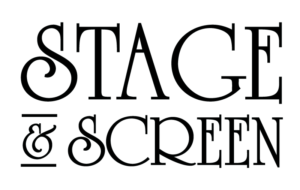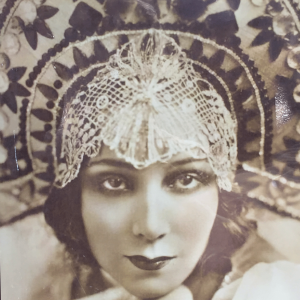 This dramatic exhibition at WMODA presents a spectacular cast of characters tracing performance art in porcelain from London's Victorian theatres to the silent movies and talkies of Hollywood and the Art Deco era.  Our current obsession with celebrity actors goes back to the late 19th century and the development of mass media. Their private lives were sensationalized in popular magazines and women avidly followed the fashions of their favorite stars of stage and screen.  Ceramic artists from Royal Doulton in England and Goldscheider in Europe were also smitten with the charms of famous actresses, singers and dancers and portrayed them in their iconic costumes.
Cabaret
The latest addition to our Stage & Screen exhibition is this striking Korean Dancer, which was modeled by Constantin Holzer-Defanti for Rosenthal in 1918. The sculptor was inspired by a postcard of cabaret star Anita Berber, who was famous for her burlesque performances in Weimer Germany.
Anita Berber's career at the Weiss Maus Cabaret came to an end abruptly when she smashed an empty champagne bottle over a patron's head! Miss Berber's glorious costume was designed by Walter Schnackenberg, a talented artist who worked on scenery and costumes for the theater. Schnackenberg's designs inspired several Rosenthal figurines by Holzer-Defanti during the Art Deco era.