Firing the Imagination
The Hot Glass Show at WMODA is sure to fire your imagination. A forest of Chihuly's multi-colored Macchia designs dominates the contemporary glass gallery, which is framed by one of his Persian wall installations. The stunning Chihuly exhibition also includes many of his signature works, including Baskets, Seaforms, and Ikebana flower arrangements, all blown in glass at his studio in Seattle, Washington. Chihuly has led the avant-garde in the development of glass as an art form and he has introduced many artists to the medium in his innovative teaching programs. WMODA also features the work of his students, William Morris and Toots Zynsky, who have gone on to become internationally acclaimed glass artists. Zynsky is renowned for her unique undulating fused glass forms.  Kiln-formed fused glass and blown glass are represented locally in Broward by talented artists Brenna Baker of Hollywood Hot Glass, and Chelsea Rousso, and they hold regular workshops to inspire aspiring artists.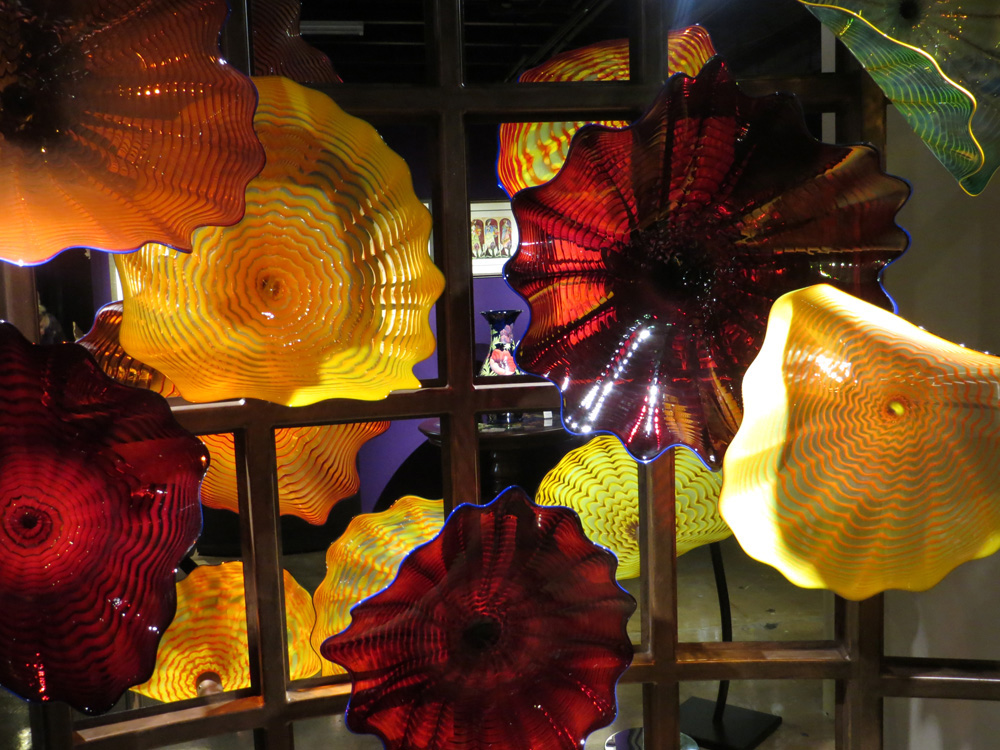 Click slide to enlarge image.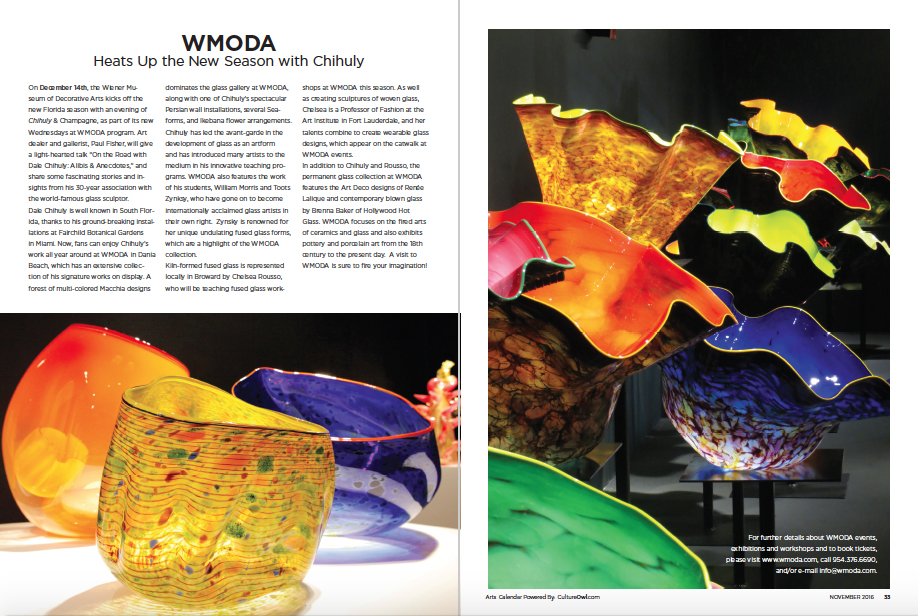 WMODA featured in the November issue of AroundTown Arts & Culture Magazine. To view a digital copy of the magazine follow the link below.