Chihuly & Champagne –
Wednesday, December 14
Our first WMODA Wednesdays program was a huge success. A full house heard Paul Fisher talk about his 30-year friendship with Chihuly in his entertaining presentation "On the Road with Dale Chihuly; Alibis and Anecdotes."
The audience was amazed to hear the story of Chihuly's "Wall of Ice", towering 40 feet tall, which he built outside the city wall in Jerusalem in 1999. All the ice was quarried in Alaska and shipped by rail and sea in a refrigerated container to Israel. The spectacular ice sculpture drew huge crowds who watched mesmerized as the installation melted in the desert sun.
We also got to see a pair of Chihuly's paint-splattered shoes, size 9 ½ we were told, and works of art in themselves!
Thank you to Paul for supporting WMODA and helping us raise funds for our educational projects.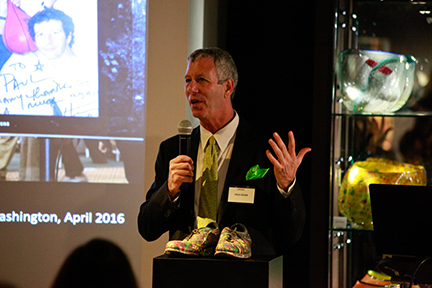 Speaker, Paul Fisher, presenting "On the Road with Dale Chihuly; Alibis and Anecdotes."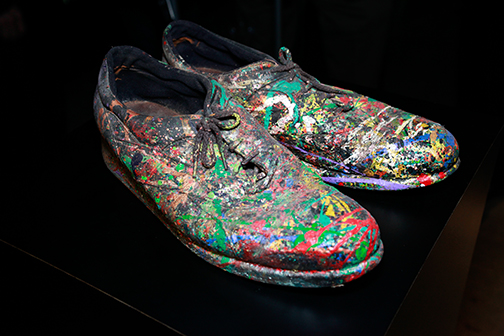 Dale Chihuly's paint splattered shoes.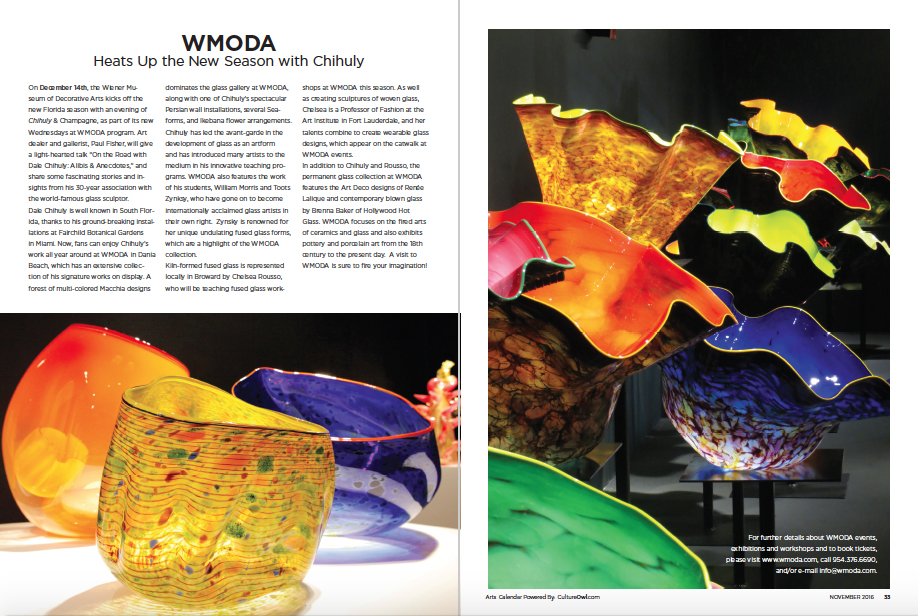 WMODA featured in the November issue of AroundTown Arts & Culture Magazine. To view a digital copy of the magazine follow the link below.