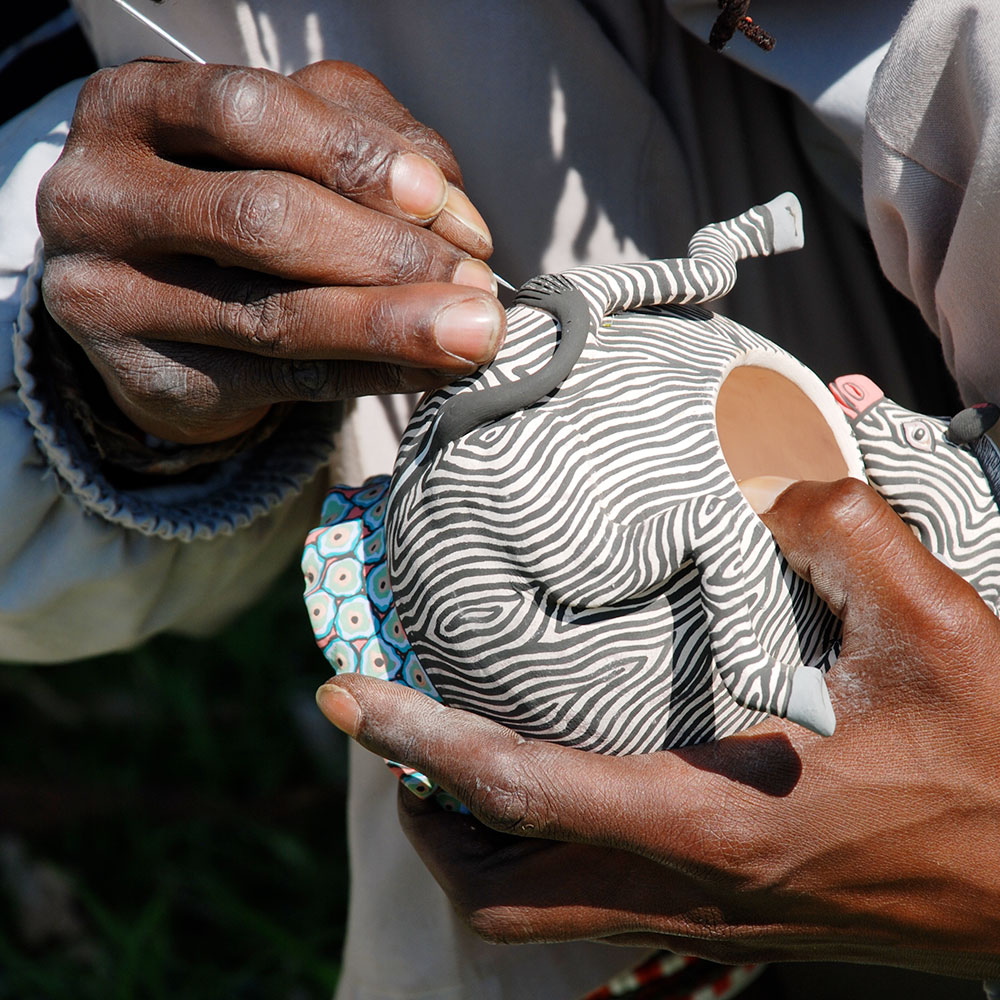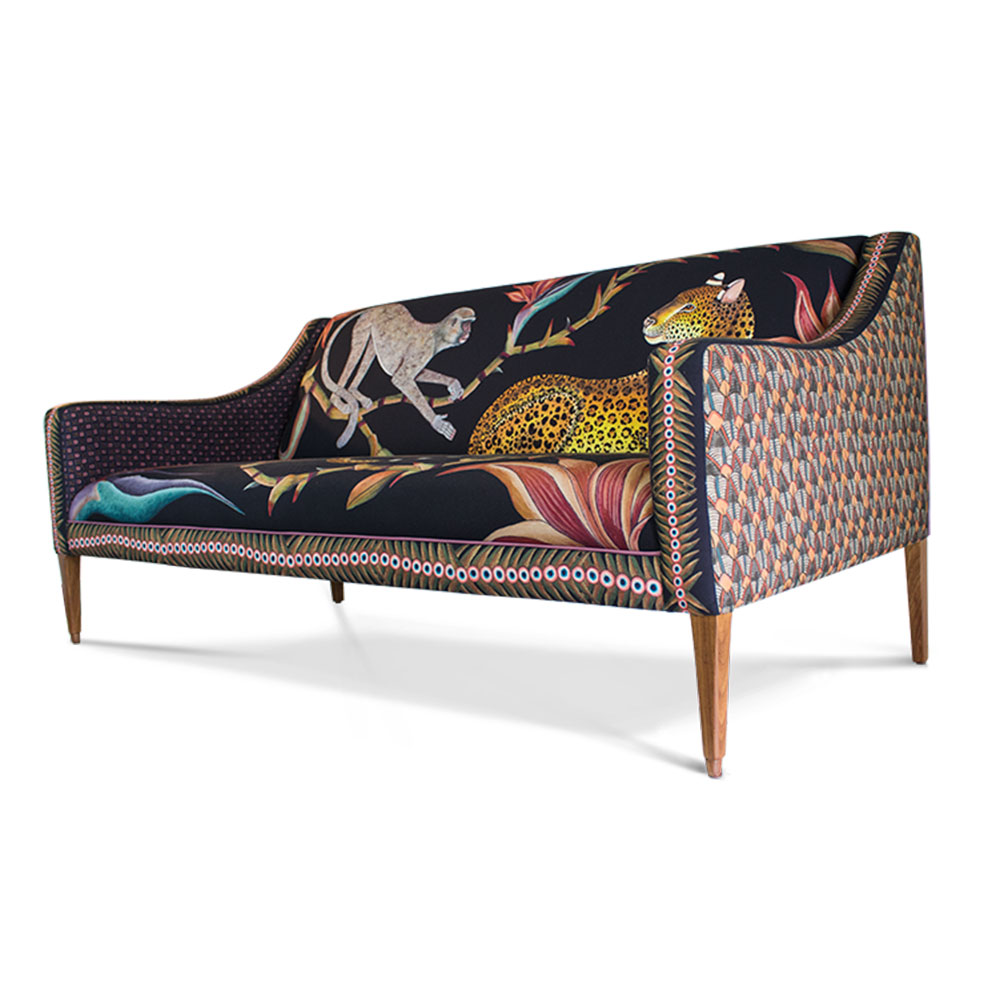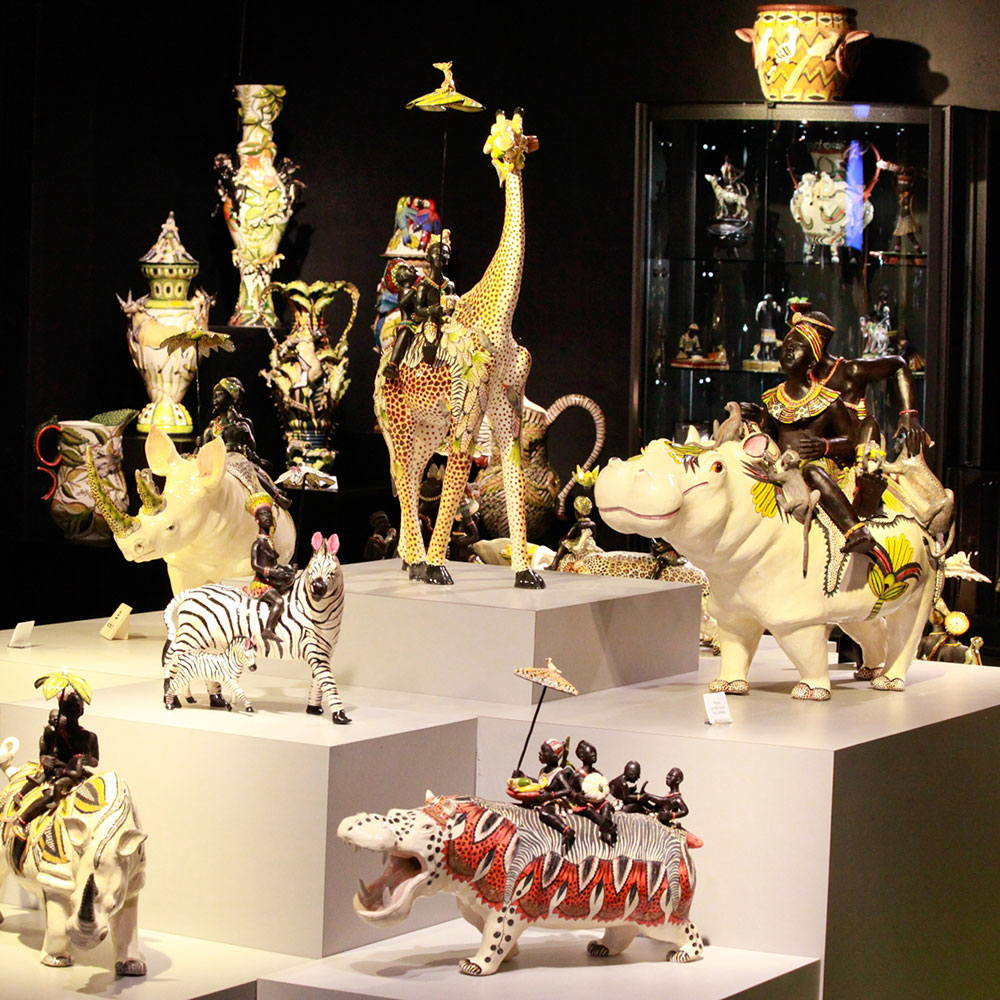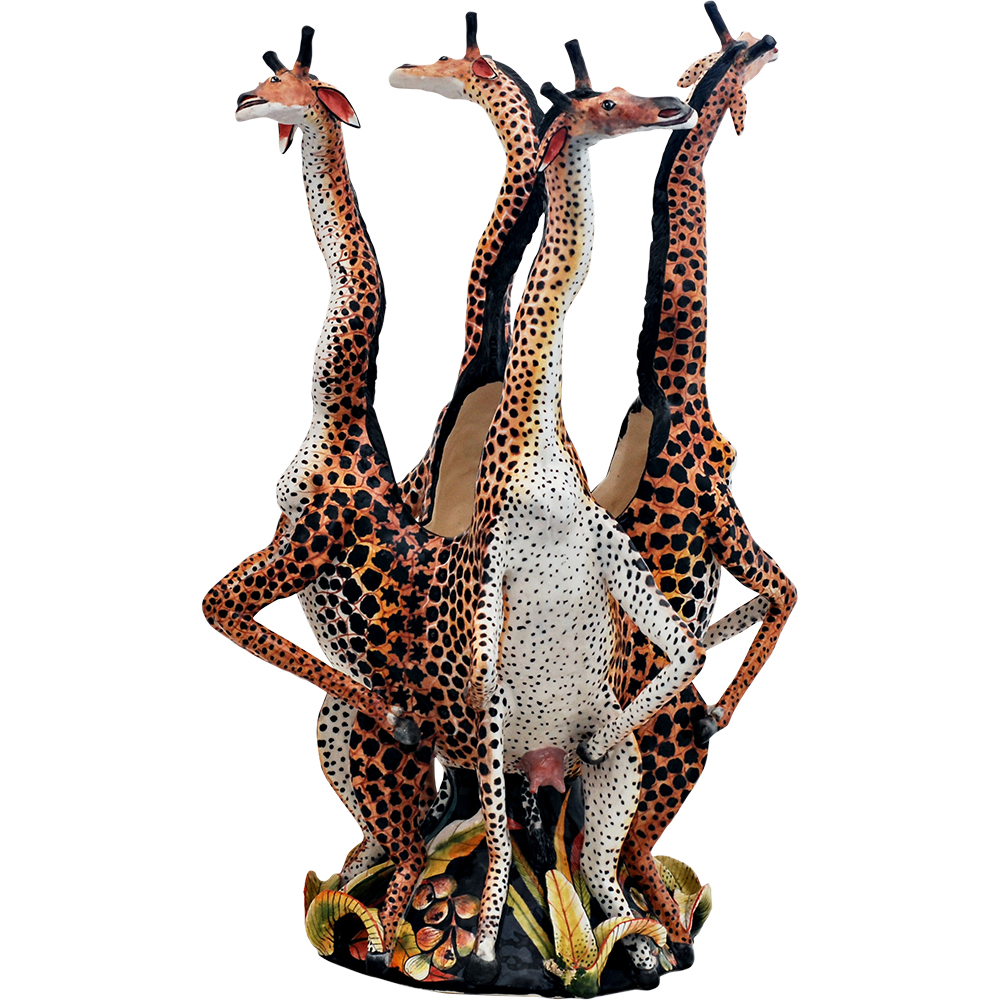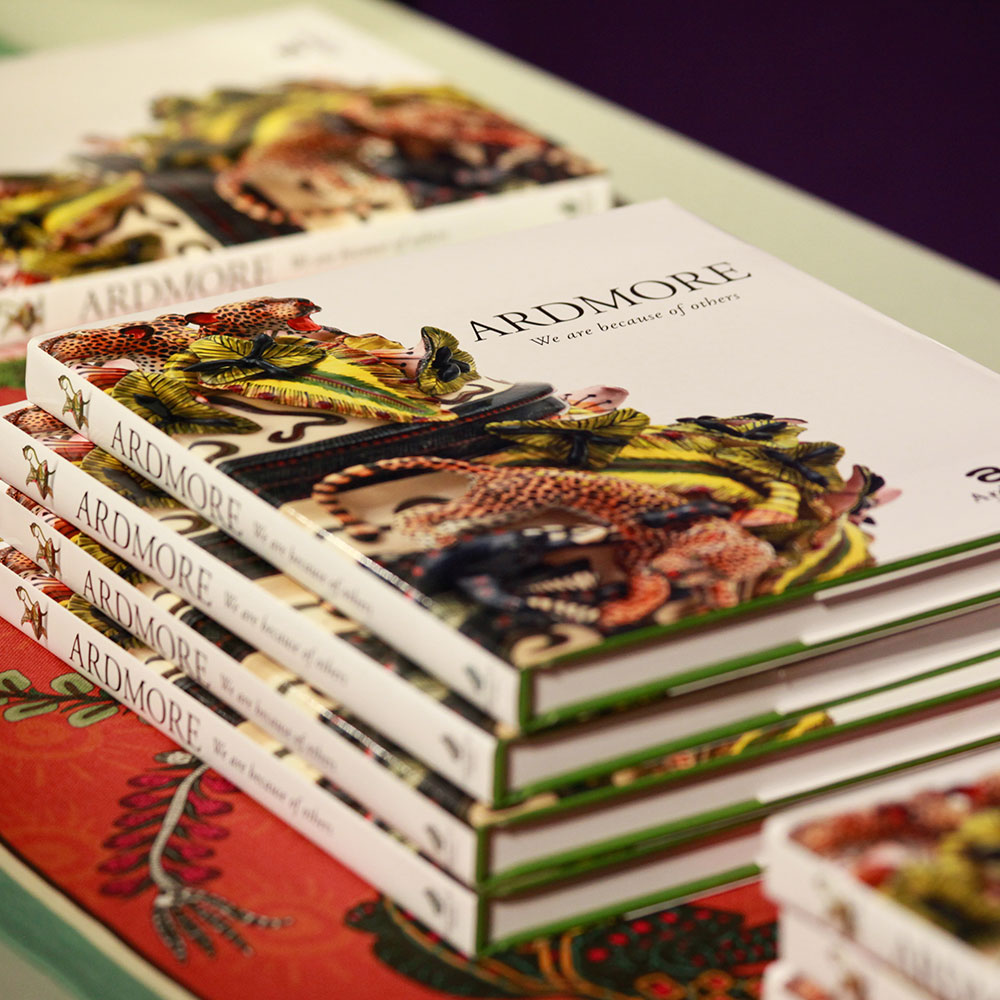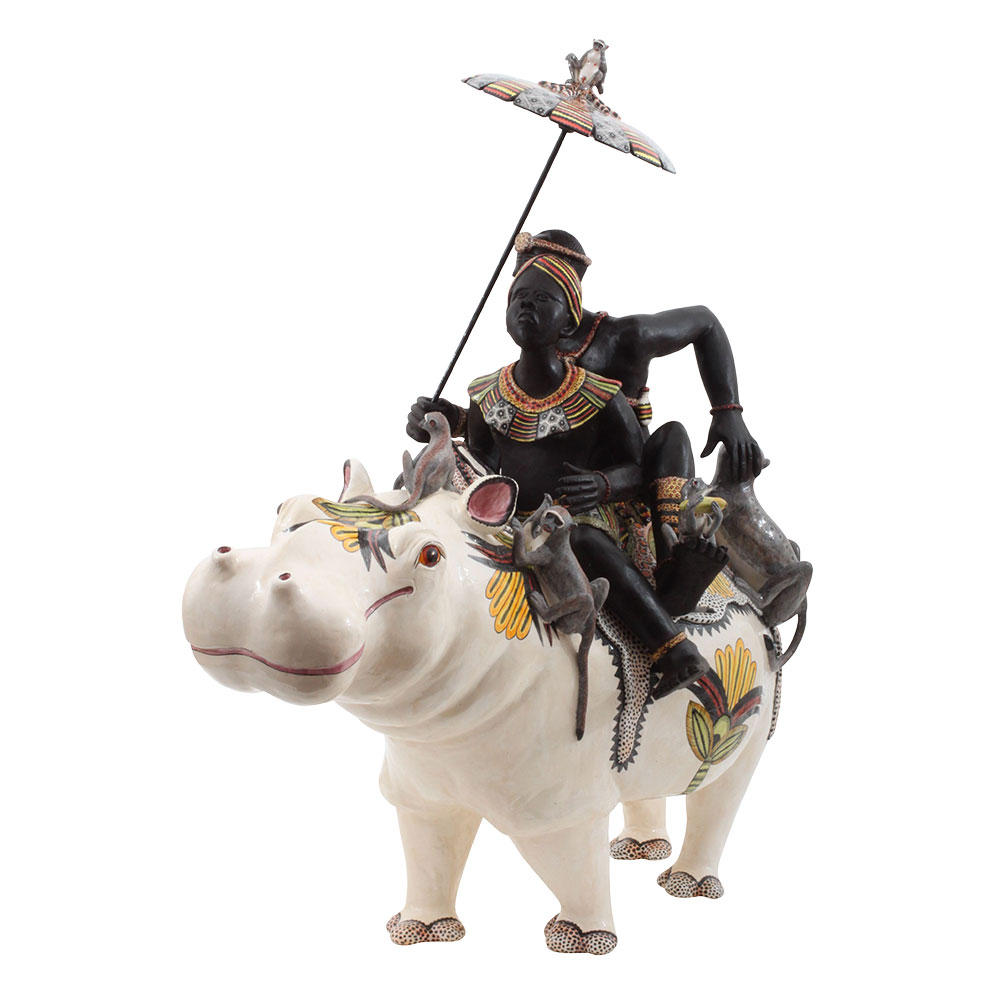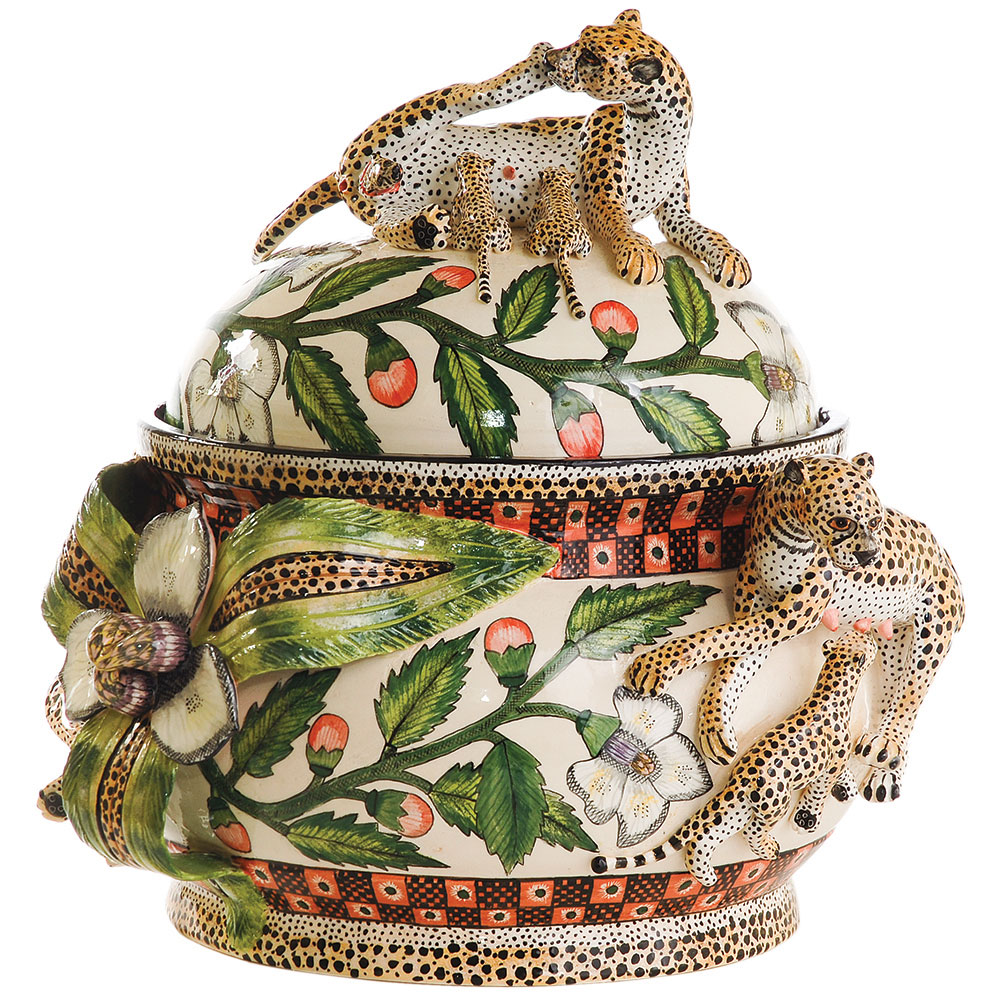 The Ardmore artists exhibiting at WMODA never fail to make us smile with their happy hippos, gangly giraffes, and intrepid alligator riders. We are thrilled, therefore, to welcome Fiso Radebe, one of Ardmore's brightest young stars from South Africa, to demonstrate his skills at our next WMODA Wednesday evening on November 15th, 2017.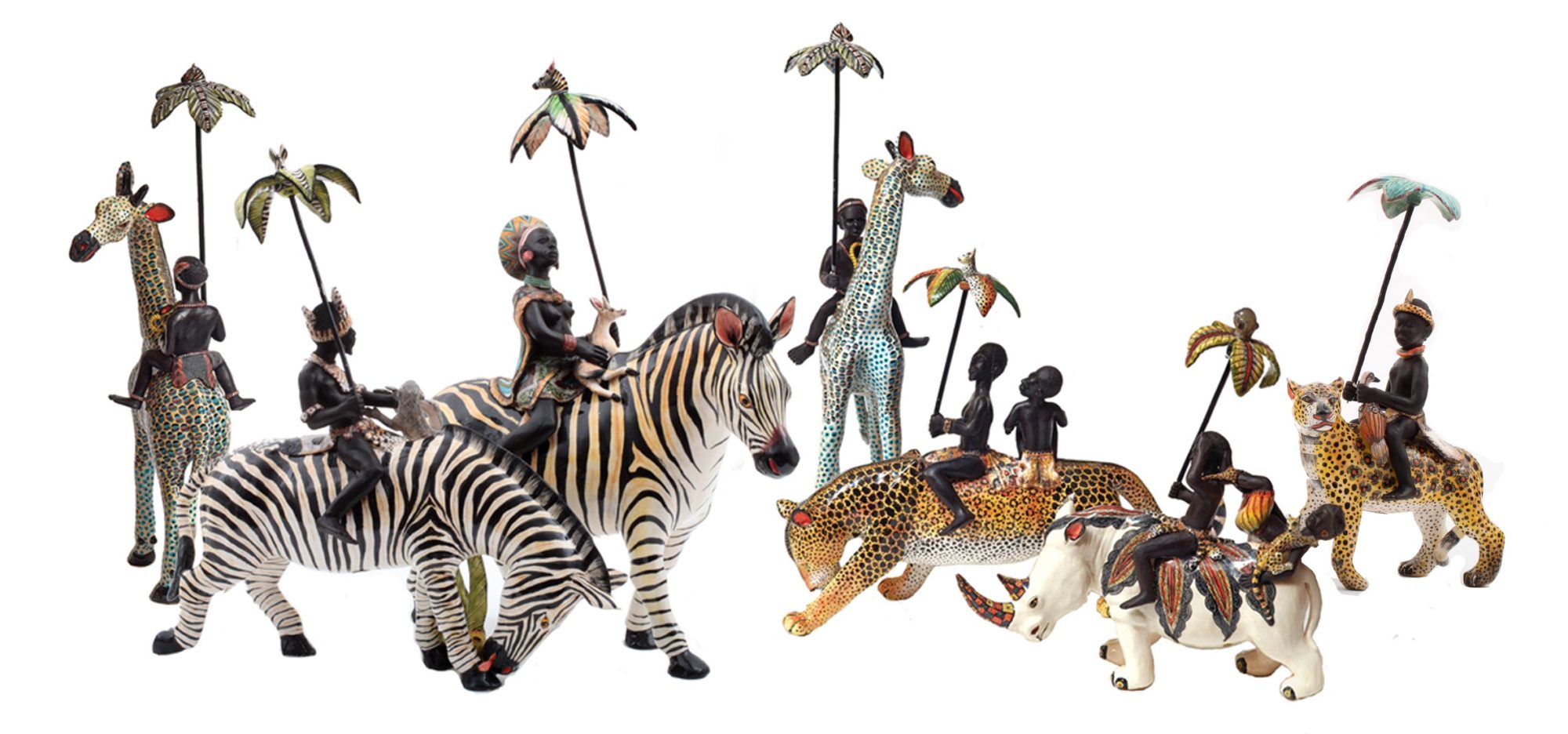 Come and meet Fiso, watch him at work, and hear about all his friends at the Ardmore Studio in South Africa.  Executive Director, Louise Irvine, will introduce Fiso and give a talk about the artists of Ardmore. Also featured will be the global design collections inspired by Ardmore, including silk apparel by Hermès, the Zambezi fabric range, and the Cole & Son wallpapers, distributed in the USA by Kravet.  The new Ardmore limited edition sofa is the latest acquisition at WMODA and will be arriving from South Africa in time for this event.
Meet Fiso
Fiso Radebe was introduced to Ardmore by his friend and now fellow artist, Qiniso Mungwe, who told him about his love for creating ceramic art. In 2015, he attended Ardmore's first Winter School for aspiring artists from the local community. Fiso made a great impression on Fée Halsted, Ardmore's founder and creative director, and he was asked to join the studio to train as a painter. In Fiso's words: "Here I am at Ardmore, the most wonderful place with the most amazing people who believe in team work like I do, who made me believe that together we can achieve more."
Fiso's bright and friendly personality, as well as his excellent command of English and African languages, have made him very valuable as a guide for visitors to Ardmore's studio and gallery in the midlands of KwaZulu-Natal. This is Fiso's first overseas visit to demonstrate his skills as a ceramic artist and he is looking forward to meeting many American fans of Ardmore.
Support Ardmore & WMODA
There will be a pop-up boutique of Ardmore Ceramic Art for sale during the evening event. Sales benefit the Ardmore community in South Africa and also help to raise funds for the educational programs at WMODA.
6:00 pm to 8:30 pm Tickets $30*
*Proceeds benefit the educational programs at WMODA
Wine & Cheese will be served
You can order your tickets through Eventbrite below.